Specification:
Volt: AC220-240V 50/60Hz; AC110-120V 50/60Hz
Ultrasonic power: 120W
Heating power: 100W
Frequency: 40KHz
Timer: 0-30min
Temperature: 20
-80
℃
Fullcapacity: 3.2L
Unit size: 265*165*220mm
Tank size: 240*135*100mm
Packing size: 345*255*320mm
Packing weight: 4KG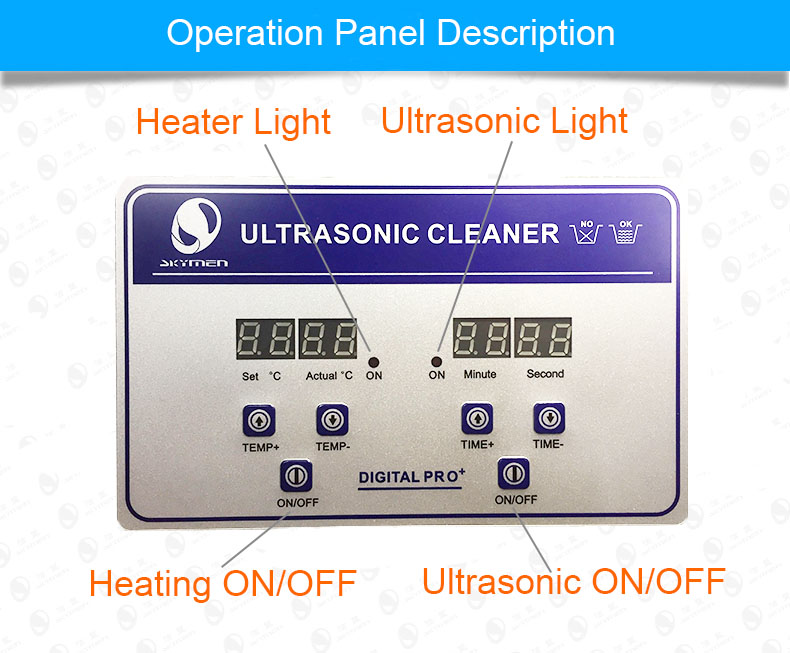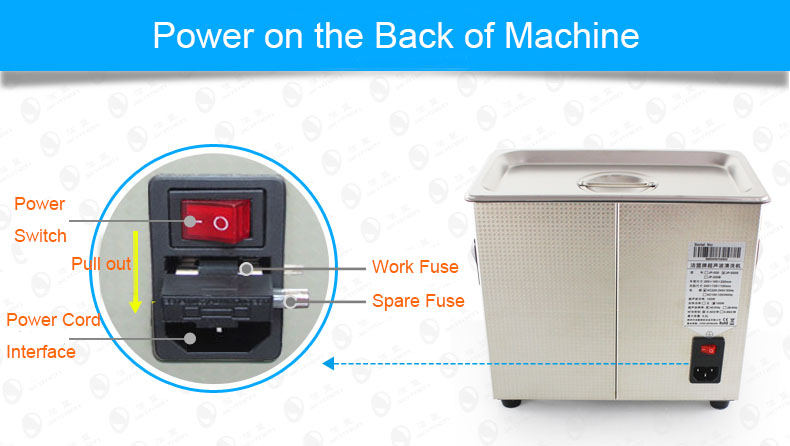 Operation:
1. Put the water in, ensure there is 2/3 water inside tank.
2. Timer setting
When power is connected, the default setting is "05:00";
Press TIME+ once to increase time by 1min;
Press TIME- once to decrease time by 1min;
Set the suitable time upon needs.
3. Temperature setting
Heating is optional upon needs, when power is connected, the default setting is "50℃" and actual is room temp.
Press TEMP+ once to increase temperature by 1℃;
Press TEMP- once to decrease temperature by 1℃;
If the setting temperature is lower than the actual tank temperature, the operation will stop automatically.
When the temperature rises to the setting temperature, the indicating light goes off.
When ultrasonic work, two temperature screens shows set temperature and actual temperature has been reached.
4. After set the time and temperature, press ON/OFF once, the equipment will work automatically, press it again, the equipment will stop.
5. After work, please switch off the unit, and disconnect the power supply, empty out the liquid and clean the tank.
Cleaning Application:
PCB, electronic components, jewelry, car parts, hardware, metal tools, computer parts, Labora-tory instruments, clock & watches, eyeglasses, contact lens, dentures, dental tools, DBD & VCD, golf, table-ware, printer inkjet, seal and comb, toothbrush, coins etc.