Solder Assist BEST-10 for Phone Repair
These treated metal Double-sided Soldering Aid Set are double sided, and offer you 12 options, including 2 brushes to clean the solder off your soldering wand.
You'll get a lot of use out of this P.C. Board Soldering Aid Set.
This item is high quality soldering aid tools of SA-10 6pcs
Brush: For cleaning connections before soldering
Scraper: For removing flux residue and surplus solder
Knife: For cutting PCB tracks
Hook: For component and lead extraction
Fork: Fits wire up to 22swg. For wrapping and unwrapping etc
Spike: For clearing and marking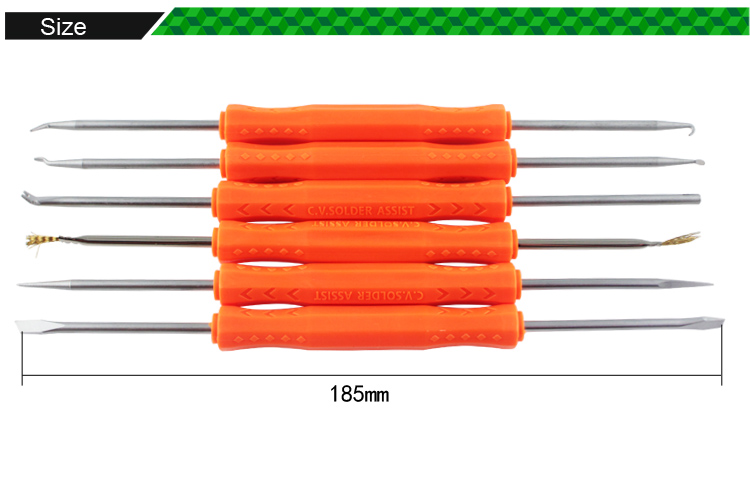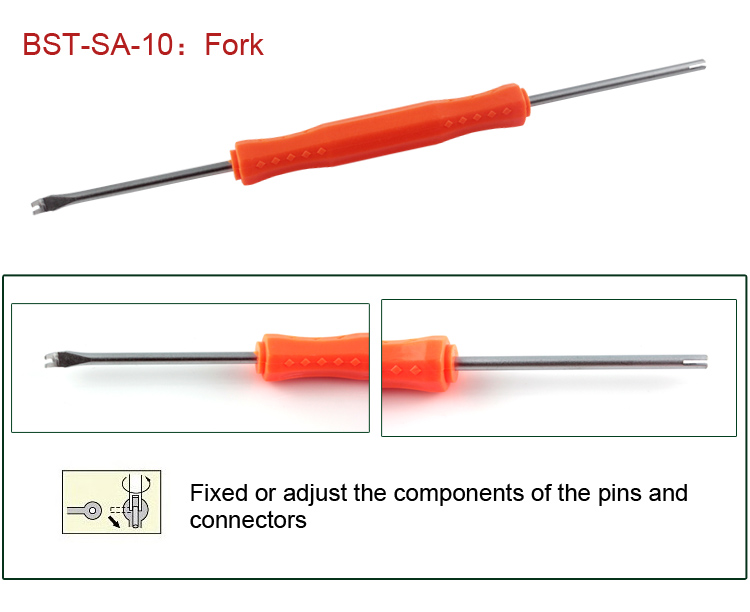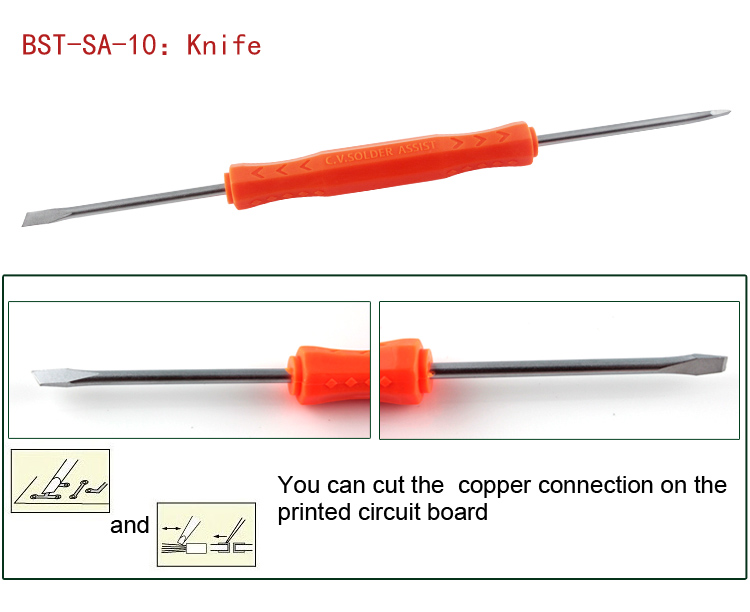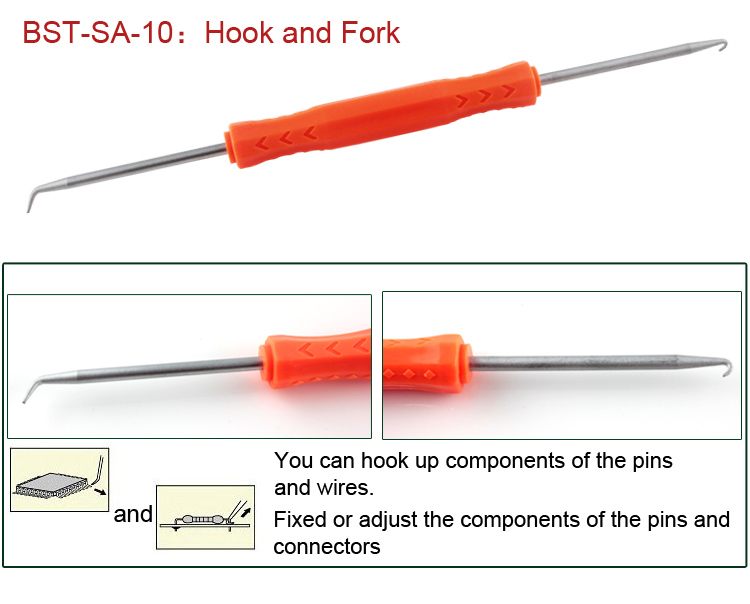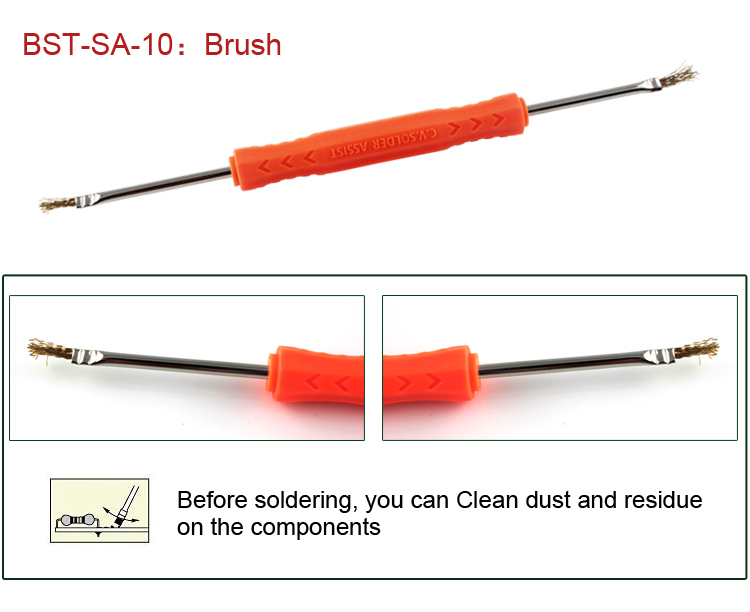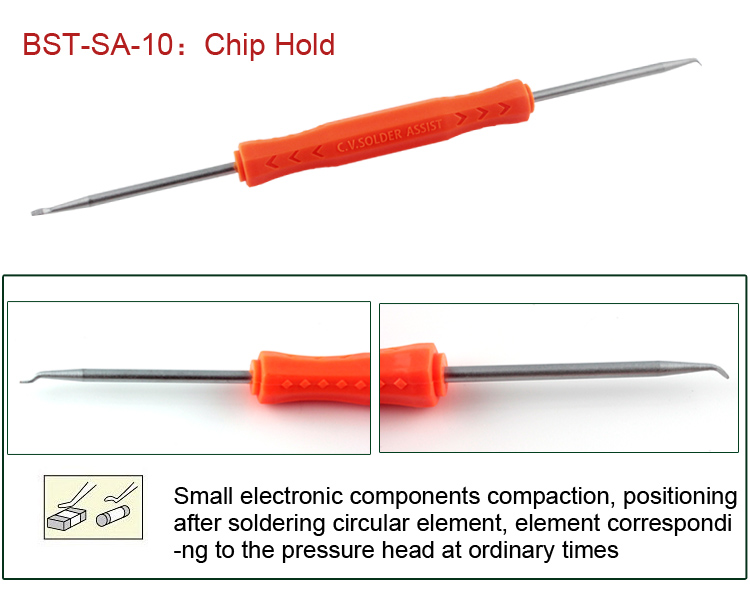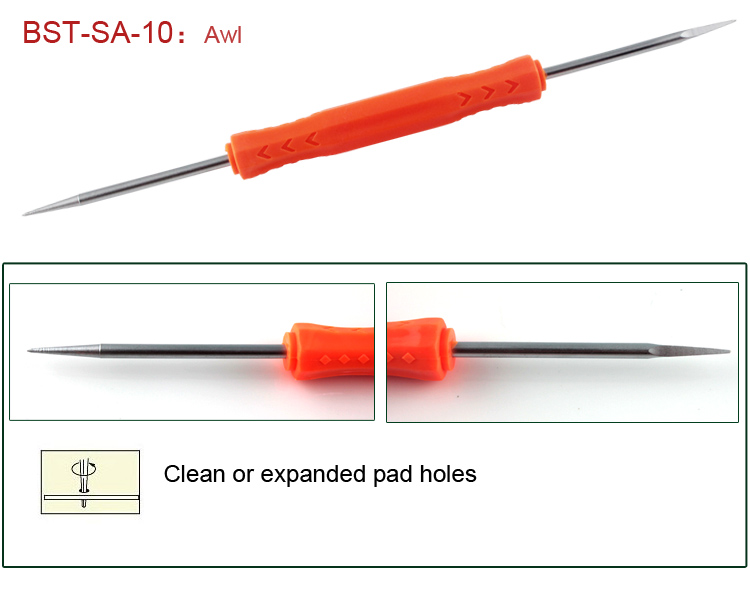 Write a review
Your Review:
*
Note:

HTML is not translated!
Enter the code in the box below:
*