Automatic Waterproof Vacuum Nano Coating Machine for Cell Phone
Parameters:
Model Number: S1
Voltage: AC110V or AC220V
Power: 1400W
Working Temperture: 0 ℃ - 40 ℃
Production Efficiency: 3mins for coating step and 30mins in ovens for each mobile
Heating Method: constant heating, temperature is between 36℃ and 40℃
Machine Size: 880*590*600mm
Certification: CE Approved
The Video guide: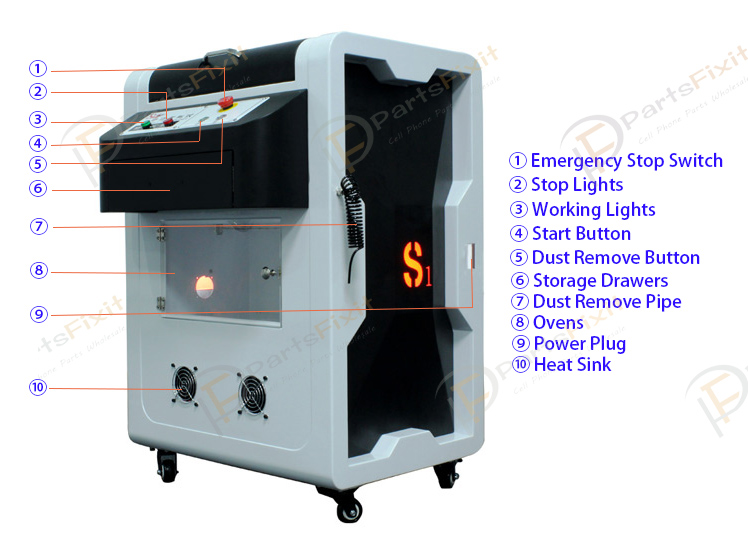 Package included:
1 x Full-automatic Waterproof Nano Coating Machine
1 x Power Plug Cable
6 x Atomizer Cups
1 x Bag of Cleaning Wiper
1 x Set of Dropper
1 x Mobile Holder
1 x Bottle of Waterproof Nano Liquid (100ml)
1 x Complete Set of EVA Phone Holder Mould (16pcs, it suits for all mobile within 7 inches)
1 x User Manual
Operation Steps :
1. Power Off Mobile
2. Clean the appearance of Mobile
3. Vacuum Absorb Dust ensure mobile in dust free condition
4. Choose a suitable EVA mold
5. Put mobile in EVA mold
6. Put mobile in atomization box
7. Add Nano liquid in atomization cup
8. Close the top door on atomization box
9. Press start button and wait for 3 mins
10. Take mobile out and finish Nano coating
11. Put mobile in ovens and press Heat button, wait for 20-30 mins, if don't put mobile in ovens, the Nano-film automatically shaping after 20 hours
Details can refer to below pictures: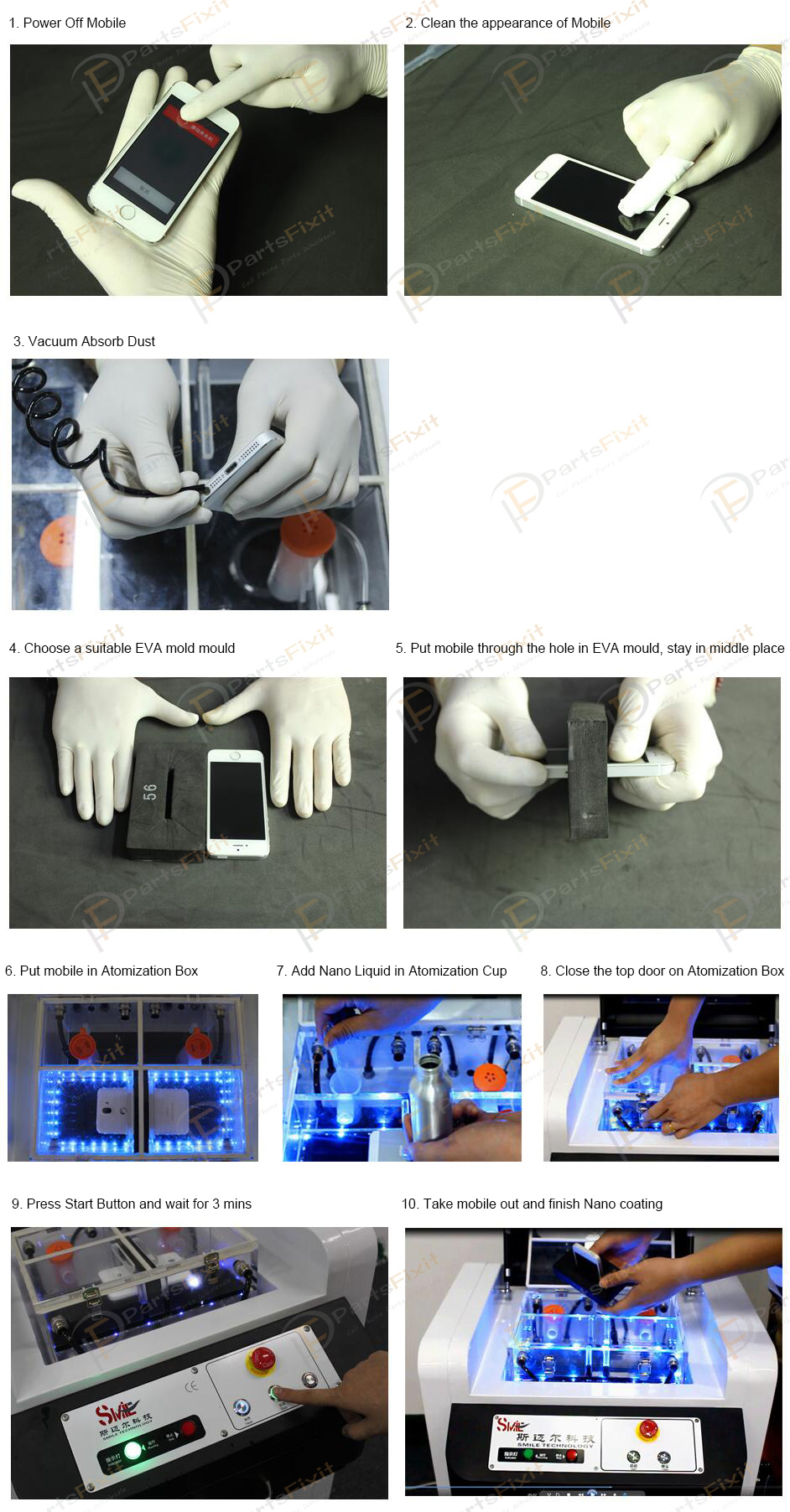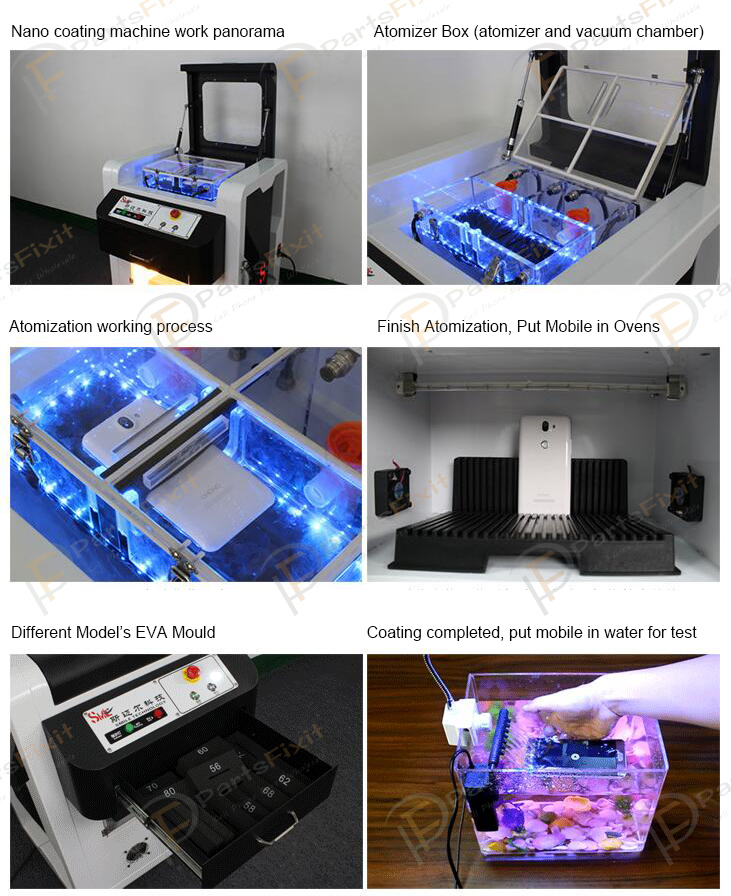 Warm Tips:
1. After the nano coating treatment, your phone has the basic waterproof functions for daily water splash, accidentally dropping into water, and rainy day calling etc. And, it also has enhanced surface hardness for scratch resistance and 100% keeps the original look of phone.
2. The phone can work normally ONLY when it is all dry. Please make it dry for normal operation if the phone is accidentally dropped into water.
3. It's basically for daily waterproof usage, it is NOT recommended or promised to immerse the mobile phone into water for long time or for professional driving/swimming usage. We will NOT be responsible for any damages to your cellphone/mobile phone that may caused during the long time water testing for any professional driving/swimming underwater activities.