2017 OCA Vacuum LCD Laminating Machine for Galaxy S6 Edge S6 Edge Plus and Galaxy S7 Edge LCD Refurbishing
The lcd vacuum laminator is mainly for galaxy s6 edge galaxy s6 edge plus and galaxy s7 edge lcd refurbishing.
The price include one mould default, you can select galaxy s6 edge mould, galaxy s6 edge plus mould or galaxy s7 edge mould.
Additional mould need extra fee, the price is $99 for one mould.
The lcd vacuum laminating machine need extra vacuum pump and air compressor, the vacuum pump include but air compressor not include.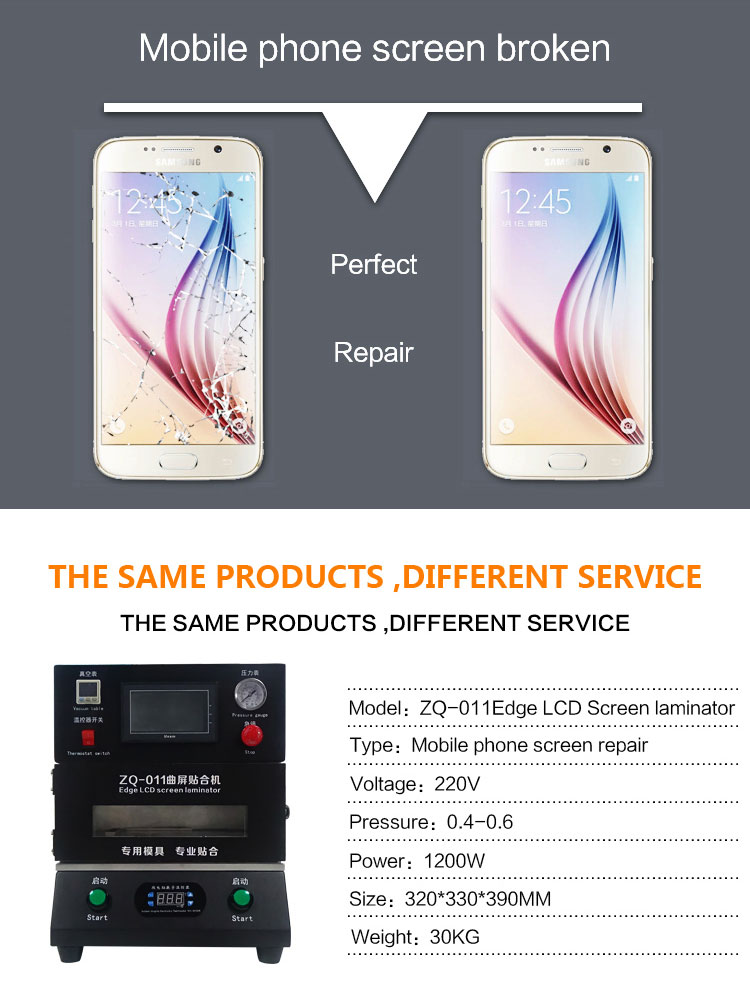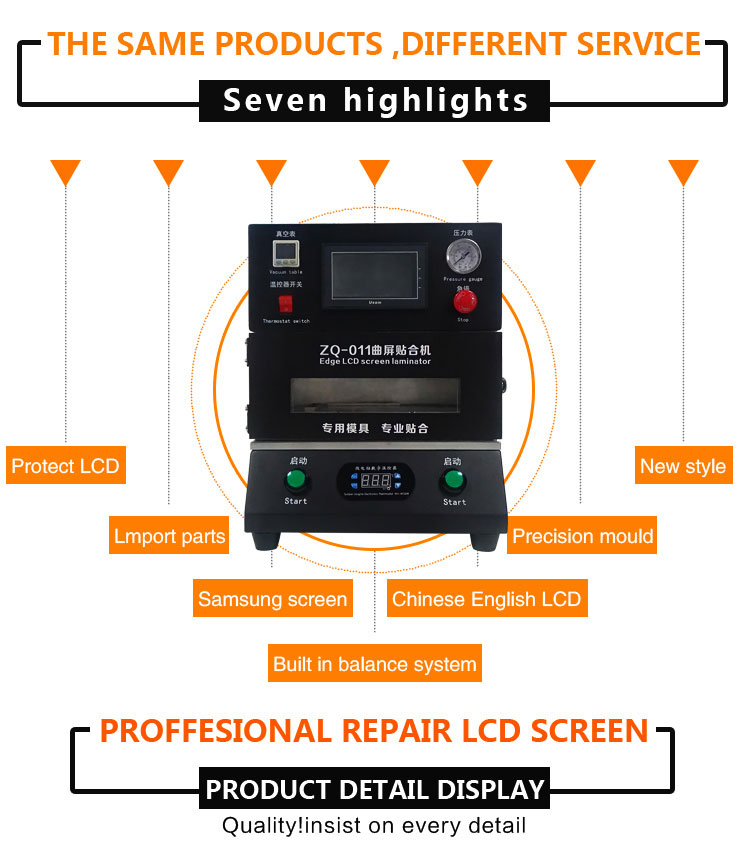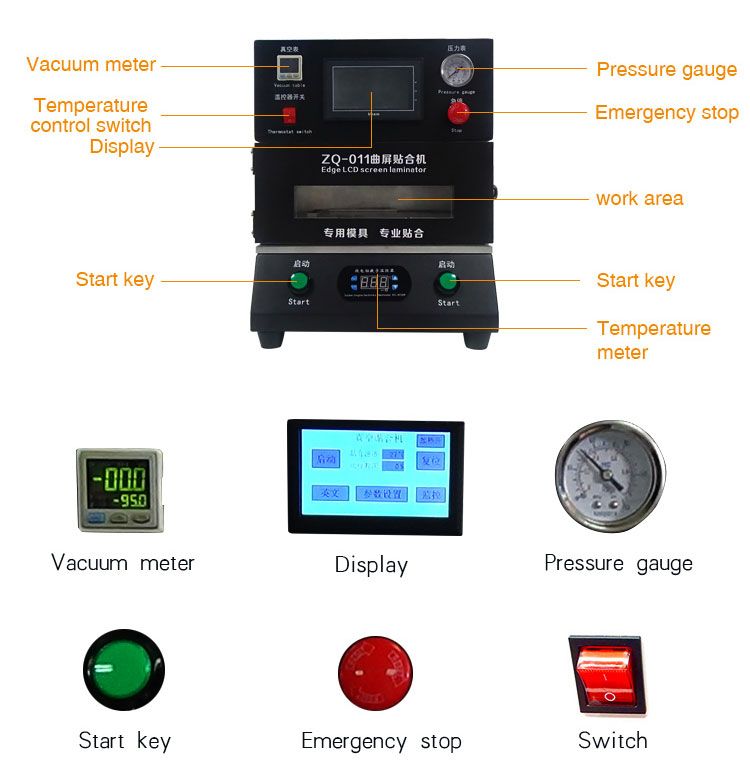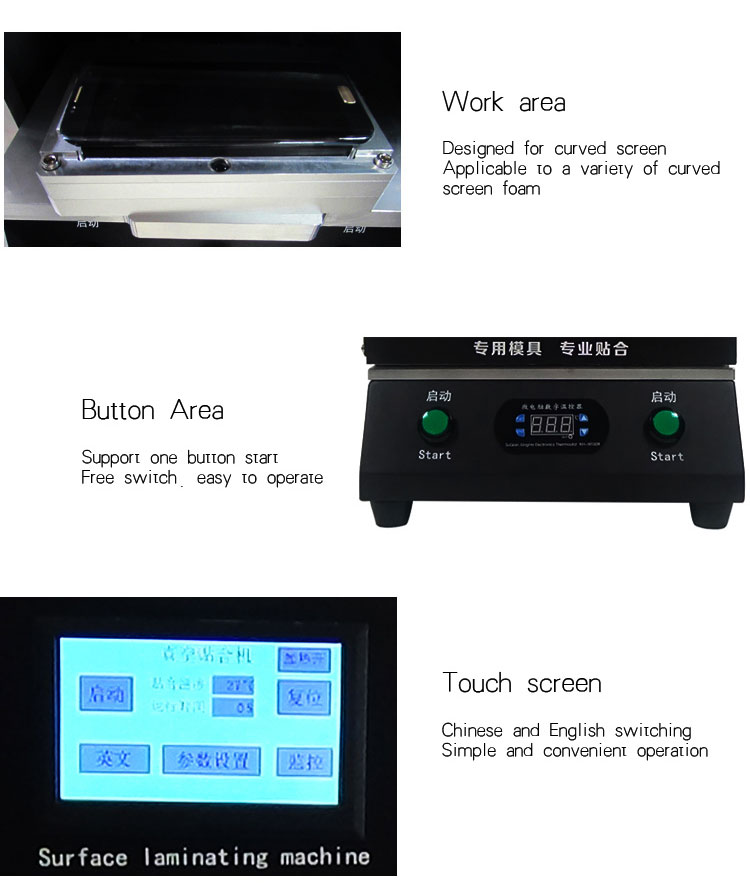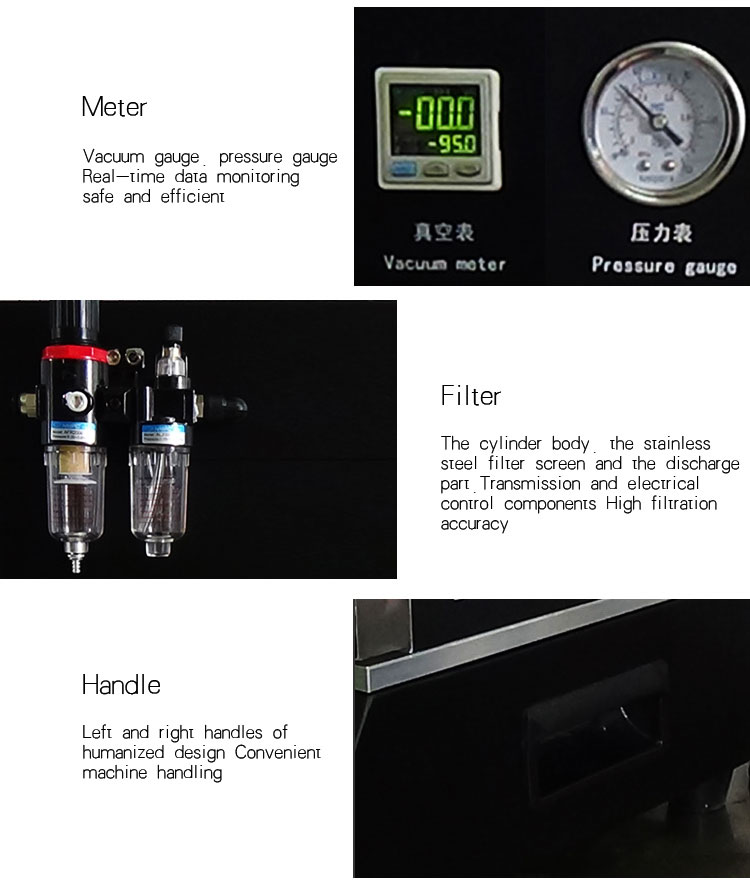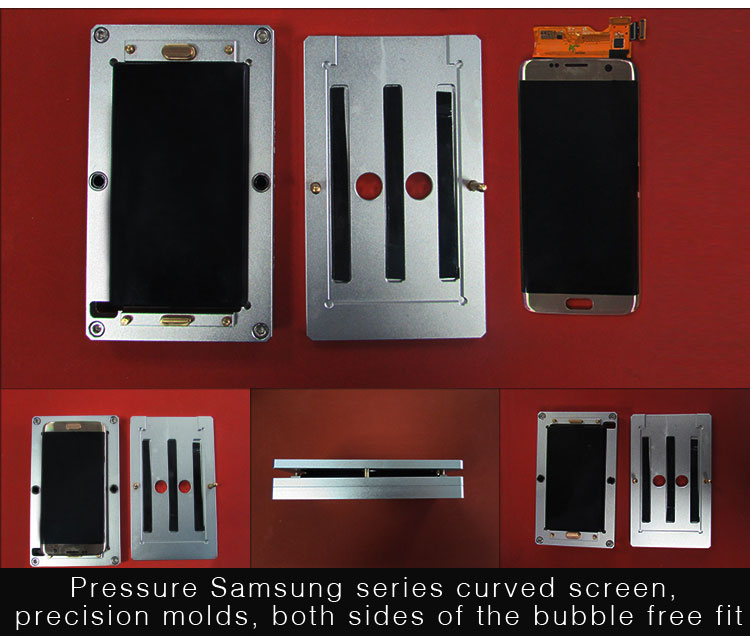 Write a review
Your Review:
*
Note:

HTML is not translated!
Enter the code in the box below:
*