OCA Polarized Film Laminating Machine for LCD Screen Refurbishment
How to Operation:
Switch the upper and lower die to fit for different size of the products
Work Pressure: 0.3-0.8MPa
Electrical control system: The machine operation is manual, please according to the technological requirements for control
You need different professional moulds for different phones
Note : This machine no need vacuum pump, converter built- in, but need Air Compressor.
Technical Parameters :
Work style: Semi-automatic
Size(L×W×H): About 380×500×300mm
Form: Desktop
Environmental requirement: Clean, no dust room
Antistatic plug grounding requirements: Antistatic plug and power plug apar
Machine parts and surface treatment: Computer white spray treatment for frame surface, chrome plated or oxidation treatment for other parts.
Safety: Follow the "AVBU equipment safety norms V. 2 > implementation
Work cycle time: 8—10S
The similar video guide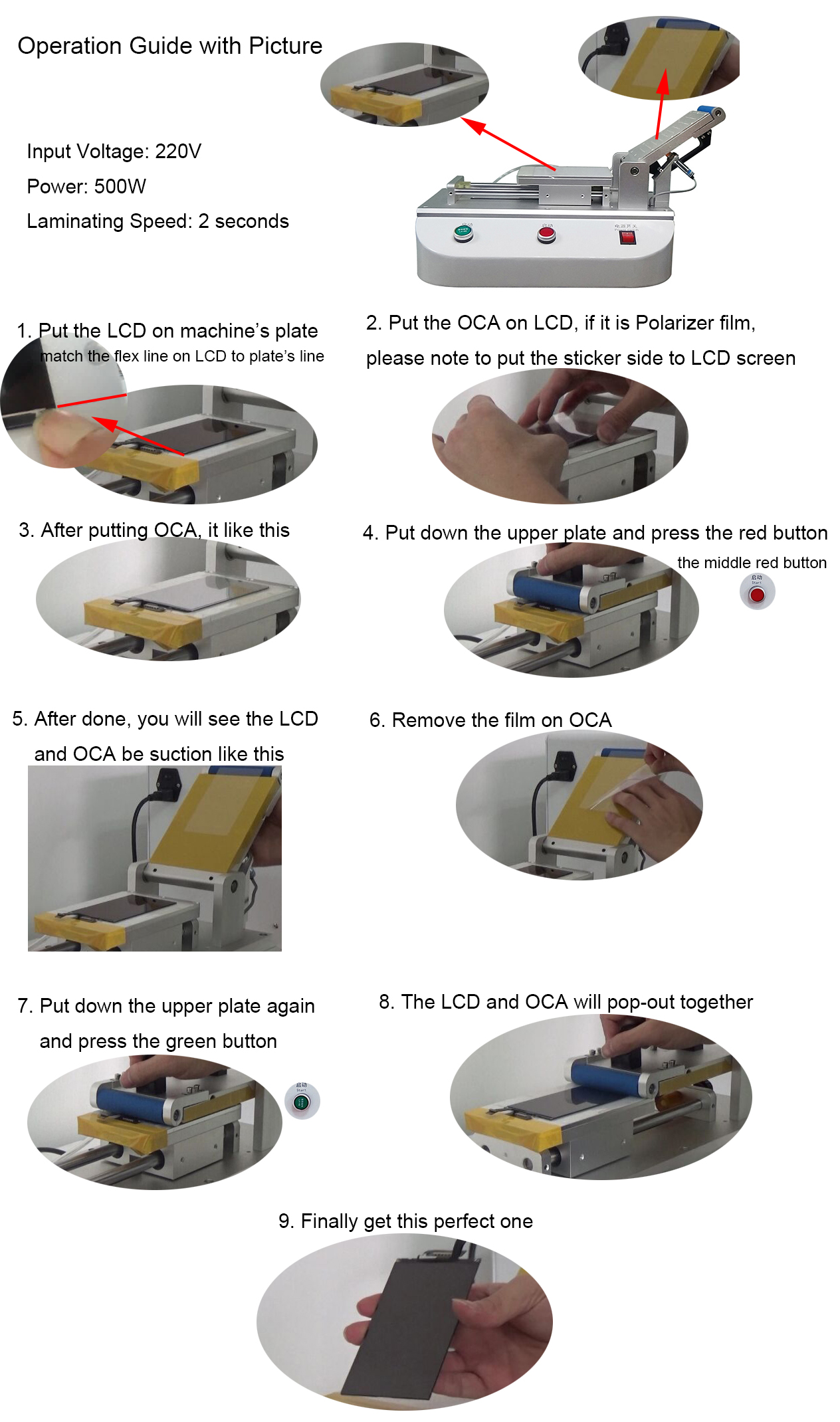 Write a review
Your Review:
*
Note:

HTML is not translated!
Enter the code in the box below:
*